Retrofuturism: 15 futuristic car concepts of the 1980s

By the mid-80s the angular shapes, straight lines and planar surfaces that characterized the automotive design language throughout the 1970's were gradually left out in favor of softer shapes and more organic forms. It is possible to find a number of examples of this interesting aesthetic transformation by looking at the concept cars presented in the early 1980s: the simple, basic forms were combined with smoother transitions and more refined details – sign of the technological advances – contributing to a less extreme yet distinctive look.
Today we can speculate that the abundance of some bizarre futuristic concept car designs in late 1970s and 1980s can be attributed to high popularity of science fiction aesthetic in general (think original "Star Wars", French space comic books, and the rise of space synth music). And as we cast our ever-curious eye on best examples of European concept cars from these heady Sci-Fi-permeated years, we are especially struck by work of Italian design houses like Bertone, and wild experimentation of Citroen.
Perhaps the most interesting French concept car of the 1970s and 1980s, Citroen Karin 1980 debuted at the 1980 Paris Motor Show: it looked sensational with its pyramidal, or rather trapezoidal design (its roof was no bigger than an A3 sheet of paper) - and boasted some wildly unconventional interior:
The interior was designed specifically to have all the controls right at the driver's fingertips, as close to steering wheel as possible. Citroen Karin also featured a few on-board computers, including some integrated right into the door panels!
Steering wheels with in-built controls were popping up in quite a few concept cars of the 1980s, including a similar arrangement in 1981 Citroen Xenia concept
We can see all-controls steering wheel also in American 1983 Buick Questor concept car:
Steering wheel on the Lamborghini Athon concept car looks even more striking... whoever on closer look we see that this is just a clever use of angles. Also, note how gear stick resembles the handle of a knife:
1984 Lotus Etna V8 Berlinetta Concept:
... and in the Ital-Design 1984 Ford Maya concept car:
1981 Pininfarina Audi Quartz Concept Design Sketches:
Triangles were definitely "in", judging by the looks of many 1970s concepts cars - see for example, Lancia Bertone Stratos from 1970:
Not only European concept cars were exhibiting space-age thinking at the time, Japan also produced concept cars exceptional in originality, strange looks and bizarre experimentation - take for example, this Toyota FCX-80 from 1979:
Or this Japanese Insomnia, 1979 Dome Zero P2, debuted at the 48th Geneva Auto Show and meant to participate in the 1979 "24 Hours of Le Mans" motor race - more
info
:
Speaking of Maserati Boomerang, feast your eyes on this futuristic offering:
1980 Aston Martin Bulldog Concept:
1980 Bertone Lamborghini Athon Concept
1981 Citroen Xenia Concept by Coggiola:
Chevrolet Camaro IROC-Z (1985–1990)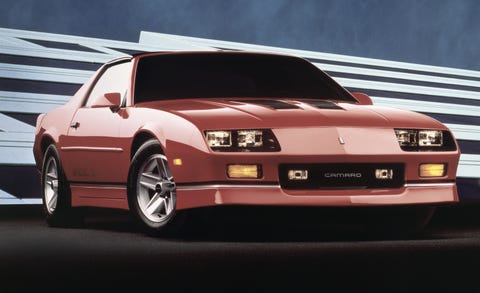 DeLorean DMC-12 (1981–1983):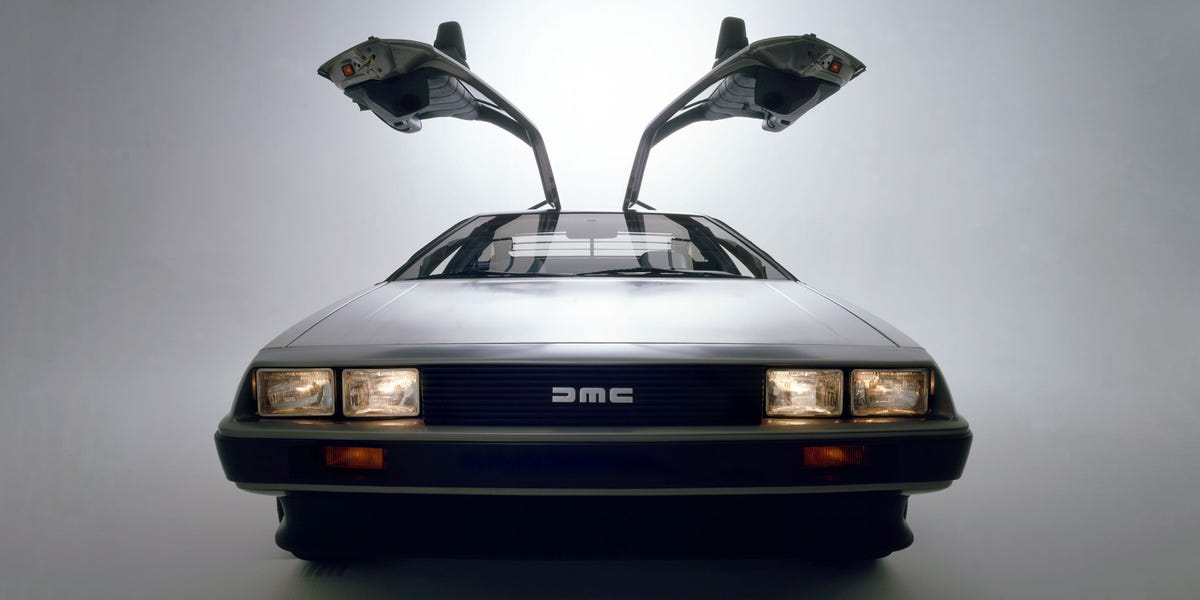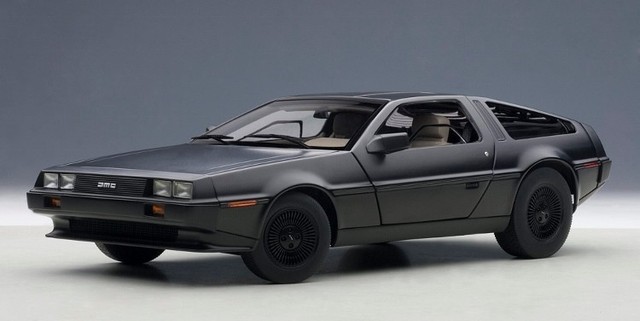 Ferrari Testarossa (1984–1991):