Shinobi –– Code Elektro's, Love Letter To The 80s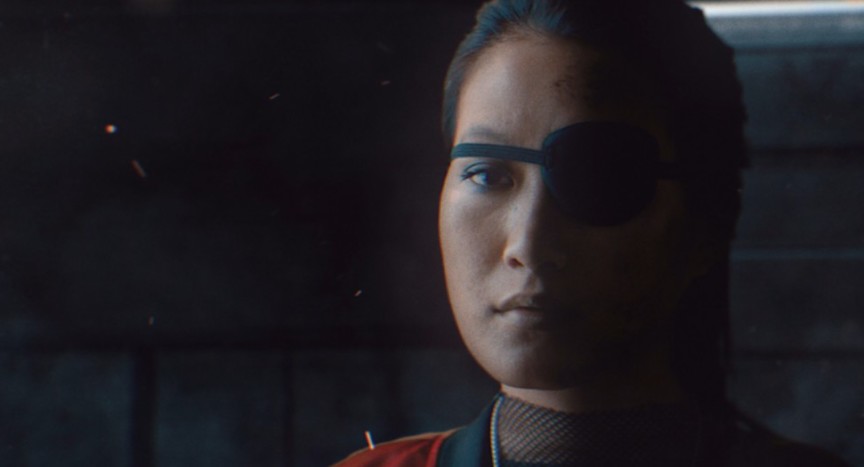 The year is 2753, and this a story of one woman's revenge for the loss of her girlfriend at the hands of a mega corporations president. Have you heard this plot before? I hope so punk.
Danish synthwave outfit
Code Elektro
has packed as much nostalgia, cyberpunk, and 80s goodness into their video that it almost bleeds neon.This manifests through a psionically powered car that seems to be a combination of Night Rider and something from Tron, a badass telekinetic protagonist with a jacket all of you will recognize (GOOD FOR HEALTH BAD FOR EDUCATION), a neon lit city, an evil corporation, lazer eyes, and robot ninjas. The whole thing looks gorgeous, with vibrant colors and crisp CGI backgrounds, making the whole thing resemble a comic book or anime.
The music that Code Elektro has churned out completes the aesthetic. The track Shinobi, from their 2017 album Triads, has sound design that is solid, with strong synths with a nice layered (although somewhat repetitive) sound. It's something that, if listened to without the music video, would still conjure up images of your favorite media. Shinobi is a love letter soundtrack to what we all witnessed and fell in love with growing up (Akira, Blade Runner, Robocop, literally all of 80s crime/sci fi cinema) and the music that tied it together. It's as if John Carpenter was in a neon street gang and made music you can dance to…with robot ninjas.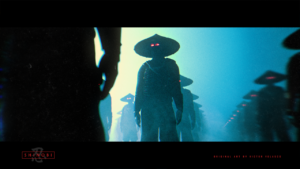 We recommend you check out Code Elektro and their other works. All their albums are available in vinyl and streaming
here
.